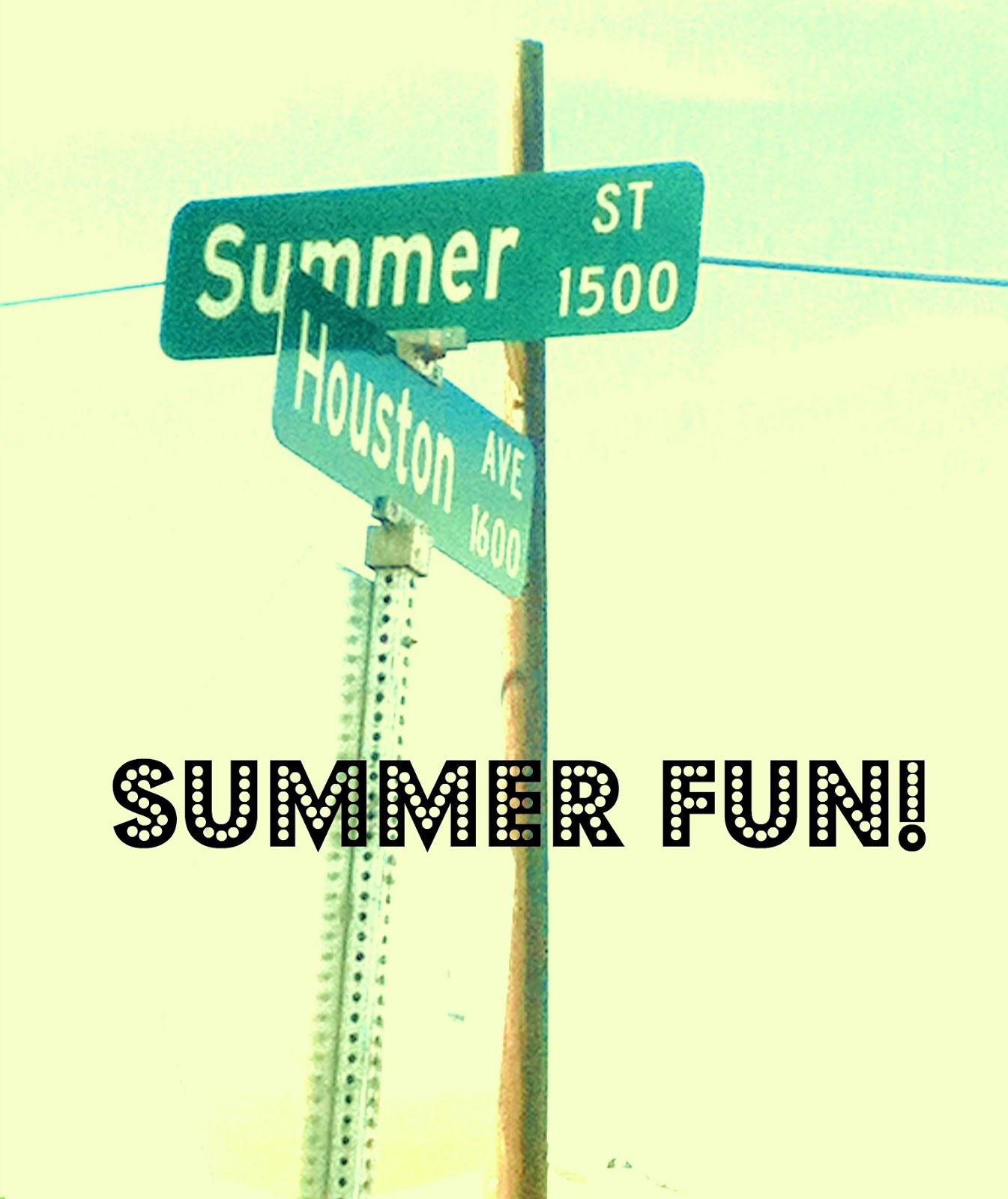 Celebrate the Season with These Party Ideas
There's just something about the starry nights and fresh air that make summer the perfect time for parties. From a friendly neighborhood gathering to an afternoon pool party, here are five themed ideas to get you started.
Movie Under the Stars — Turn your backyard into an outdoor movie theater. All you need for an evening filled with your favorite Hollywood stars is an inflatable screen and projector, a cozy area for seating or sleeping bags and, of course, popcorn. (Try one of these 50 flavored recipes.) Hold your own film festival of movies made in Houston and enjoy recognizing the local landmarks.
Boyhood: directed by Houston-born director Richard Linklater features Minute Maid Park and the Astros winning!
?Rushmore: directed by Houston native Wes Anderson puts the Heights neighborhood in the spotlight with shots of Doug's Barber Shop on 11th St. where guys can still get a haircut for a nice price.
?Terms of Endearment?: based on the novel by Texan author Larry McMurtry, has many tearjerker scenes set in River Oaks along with a boozy lunch at Brennan's Restaurant in Midtown.
Neighborhood Block Party — Host a summertime gathering on your street, inviting the neighbors to bring chairs and potluck dishes to share. Arrange games for the kids and invite your local fire or police department. And while you're planning, don't forget to apply for a permit to set up roadblocks.
Elegant Garden Party — Invite your friends over for a traditional garden party. While the setting is casual, a garden party is anything but. Give your gathering an air of sophistication with crisp white linens and extravagant centerpieces, and serve your guests an assortment of appetizers and finger foods. Find your closest Houston farmer's market for fresh local produce and prepared foods.
Old-Fashioned Campout — Experience the great outdoors in your own backyard by setting up camp. Sleeping bags, a tent, lawn chairs and a backyard fire pit create the perfect setting for telling ghost stories and enjoying late-night marshmallow roasts. Don't forget to hit your favorite local garden center for citronella candles!
Backyard Pool Party — Make a splash with your next pool party by designing games, food and decorations around a theme. Adults can socialize while kids enjoy swimming pool games like sponge tag or noodle jousting.  Cool off with these refreshing watermelon adult beverages poolside.  Let the little ones enjoy making their own Kiddie Cocktails.