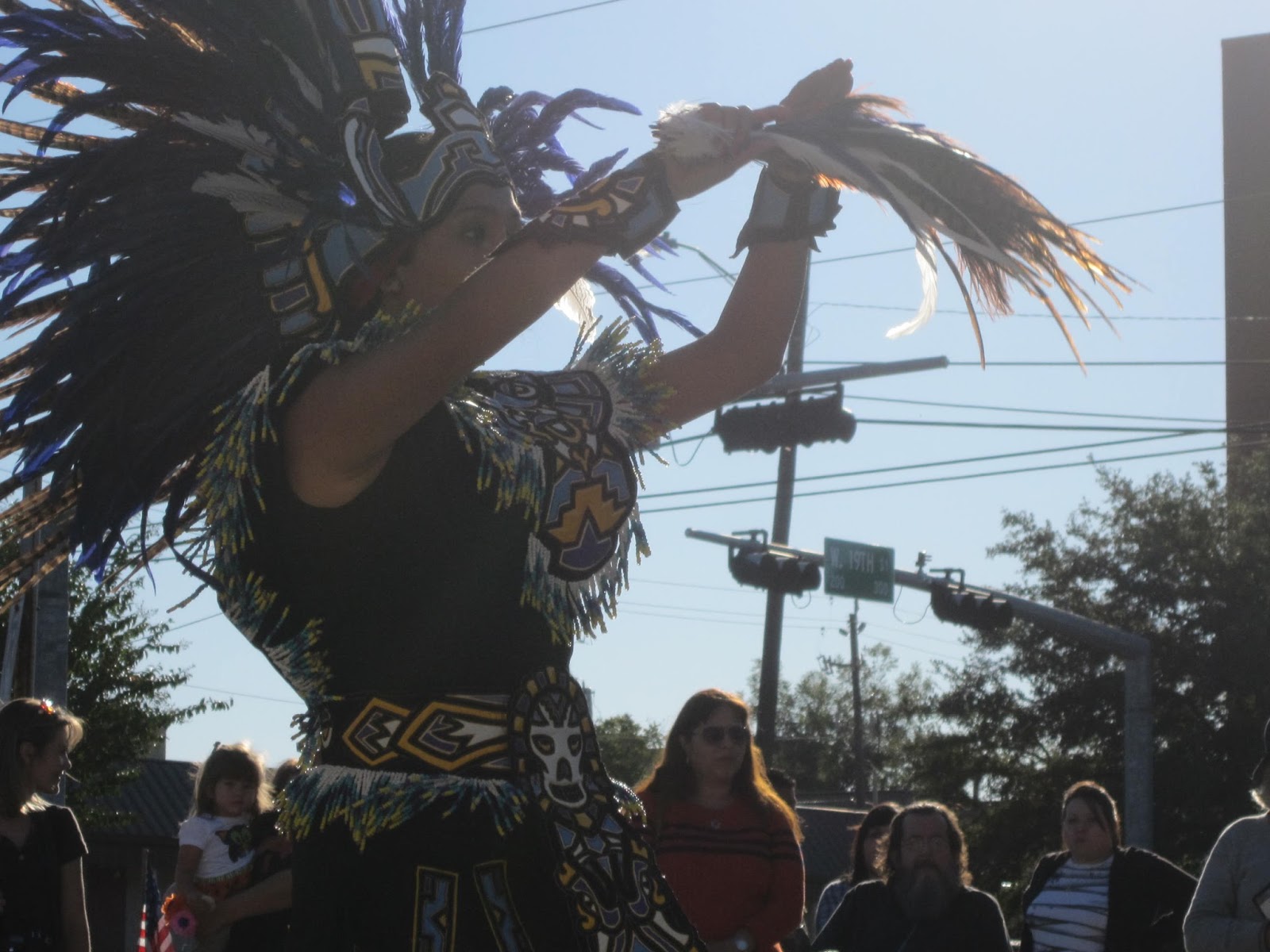 Welcome to my Why I Love Houston Series, where I share my favorite Houston experiences and excursions. My goal is to make my hometown of Houston more accessible to the ever-changing mix of folks adopting our amazing city as their home base and reminding natives of the hidden gems throughout H-town.


Why I Love Houston…Fall means cooler weather, Halloween, and Day of the Dead celebrations 
With October's arrival, I plan on spending quality time with my family in the great outdoor spaces of Houston with a nod to the approaching Halloween season. 
Fall is perfect for enjoying Buffalo Bayou Park. This Houston green space is even better with all the recent improvements, including hike and bike trails, public artwork, and a dog park. It's also home to 
the Waugh Drive Bat Colony, a family
 favorite. There's nothing quite like witnessing the bats emerge from under the bridge and early fall is prime bat-viewing time. A bit of wildlife in the city!   
As a fifth-generation Houstonian, I'm an avid fan of learning about the city's beginnings. With our city's stunning skyscraper-filled skyline as a backdrop, Founder's Cemetery on 1217 West Dallas is a great introduction to Houston history. The cemetery is Houston's oldest burial ground and the final resting place of John Kirby Allen, a co-founder of Houston. After exploring this designated "Texas Historic Cemetery," I plan for an early Italian dinner at nearby Nino's down the street which has been open since 1977! 
?
I also look forward to partaking in the many festive Halloween celebrations with my son. The ArBOOretum is a fun family outdoor event hosted by the Houston Arboretum & Nature Center. Jean-Luc loves the hay rides, pumpkin decorating and the Trick or Treat Trail! Mark your calendar for Saturday, October 24th, 12-4 pm. 
?
In my Heights neighborhood, Mexican folk art gallery, Casa Ramirez, on 19th Street holds free classes every Saturday in October that explain the traditions of Dia de los Muertos (Day of the Dead) so you can build your own personal altar to memorialize loved ones. Be sure to join in a long-standing Heights tradition when the owners invite the community to celebrate the Day of the Dead with an outdoor procession and Aztec dancers.
Happy Fall Outings! 
Kathlyn