Welcome to my Why I Love Houston Series, where I share my favorite Houston experiences and excursions. My goal is to make my hometown of Houston more accessible to the ever-changing mix of folks adopting our amazing city as their home base and reminding natives of the hidden gems throughout H-town.

Why I Love Houston…Fabulous Farmers Markets!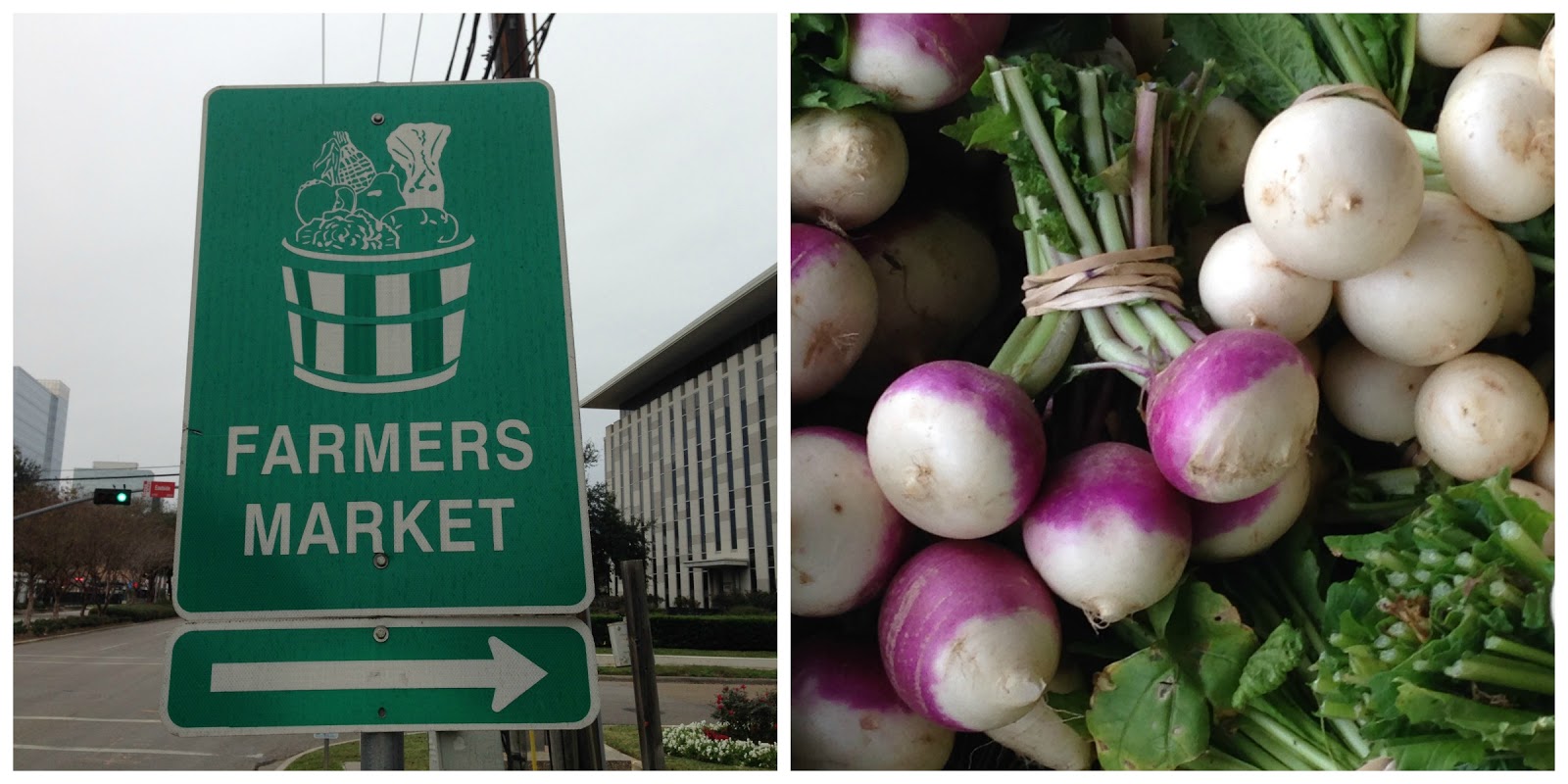 Urban Harvest Eastside Farmers Market, 3000 Richmond, Saturdays 8 am-Noon
The start of the new year inspires many of us to take up healthy habits. Shopping at Houston's Farmers Markets is a great way to jump-start your resolutions and support local vendors and farmers. Spending a Saturday morning at the Urban Harvest Farmers Market on Eastside & Richmond is a weekend tradition for many Houstonians. It was even featured as one of America's 50 best farmers markets by Cooking Light Magazine. Local chefs like Sparrow's Monica Pope and Underbelly's Chris Shepherd are frequent shoppers. Bring your own shopping bags and browse for fruits & veggies, flowers, meat & seafood, and snack on crepes and coffee. 

The bounty at 

Urban Harvest Eastside Farmers Market
The scenic campus of Rice University is also home to a farmers market on Tuesdays from 3:30-6:30 pm where you can pick up produce along with a variety of prepared foods if you don't feel like cooking. For downtowners, the Urban Harvest Farmers Market at City Hall reopens Wednesday, February 24 from 11 am-1:30 pm – it's a great way to spend a lunch break and get some fresh air! 
And if you have green thumb goals, mark your calendar for January 16, 9 am-1 pm, when Urban Harvest holds its 16th Annual Fruit Tree sale with over 100 varieties to choose from and experts on hand to help you find the right fit for your yard. 
Here's to a happy & healthy new year,