Welcome to my Why I Love Houston Series, where I share my favorite Houston experiences and excursions. My goal is to make my hometown of Houston more accessible to the ever-changing mix of folks adopting our amazing city as their home base and reminding natives of the hidden gems throughout H-town.

Why I Love Houston…It's Carnival Time!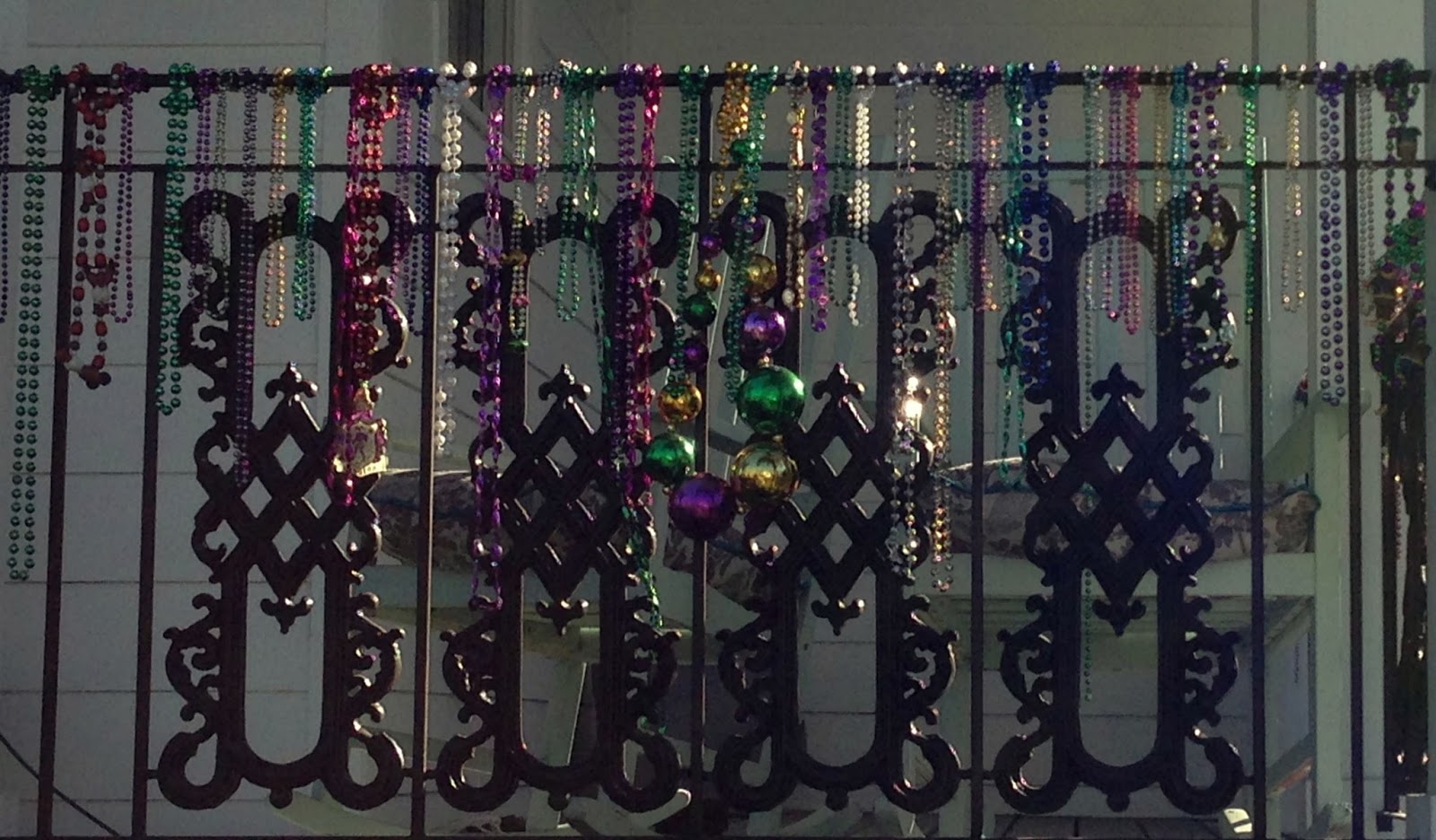 Heights Home decked out in Mardi Gras beads!

You don't have to travel to New Orleans to enjoy Mardi Gras. Nearby Galveston has been hosting Mardi Gras celebrations since 1867. Imagine pairing parades and bead-throwing with beautiful Seawall sunsets and the historic Strand and you get an idea of Mardi Gras done island style. The 105th celebration of

Mardi Gras! Galveston

has a calendar full of events including tons of music featuring bands and djs, along with festive parades from the traditional Galveston krewes to eclectic ones like the canine and cat friendly, Krewe of Barkus and Meoux Parade on Sunday, Feb. 7 at noon, followed by a Children's Parade at 2 pm. The last parade is held on Fat Tuesday, Feb. 9, from 6:30-8 pm, when the Mystic Krewe of Aquarius takes to the streets of downtown Galveston with eight marching bands. 

Did You Know? Mardi Gras always kicks off on January 6, also known as Twelfth Night, which marks the Feast of the Epiphany when the infant Jesus first appeared to the three wise men. The Carnival season concludes at midnight on Fat Tuesday (2/9) which is the day before Lent begins on Ash Wednesday. 

If you're looking for celebrations closer to home, Houston has many ways to join the Mardi Gras revelry. 

?from? 

4 

pm to 8 

pm

?. There will be ?

mask-making and story time for the kids and a champagne toast for adults. Costumes are encouraged for all ages! 

Head to downtown's historic

Market Square

for Mardi Gras fun on Saturday, February 6, when the Bayou City Brass Band starts to play at 7:30 pm. There will be plenty of food and vendor trucks on nearby Main Street all night long. For sit-down dining,

Treebeards

offers extended hours for enjoying their Cajun comfort food or pop in the

Honeymoon Cafe and Bar

that sports old school New Orleans charm with quality coffee drinks and cocktails. 

Make groceries and merriment at the Rice Farmers Market on Fat Tuesday

, February 9, from 3:30-6:30 pm for a fun-filled day with Cajun cuisine cooked onsite, free samples from local breweries, and a zydeco band.

Finally, f

or a full-on Mardi Gras Day feast, make a dinner reservation at Danton's Gulf Coast Seafood for a special menu of New Orleans cuisine and a blues band performing on Tuesday, February 9.

Feasting on king cakes is a Mardi Gras must with many local bakeries and groceries turning them out. For traditional, try
Acadian Bakers
where they also offer mini king cakes.
Three Brothers Bakery
has king cakes, king cake cupcakes, along with a cheesecake version.
Hugs and Donuts
is making giant king cake donuts during the Carnival season and is accepting pre-orders up until Fat Tuesday when they promise a special, surprise treat! New Orleans import,
PJ's Coffee
, will hook you up with their king cake coffee blend to accompany a slice of king cake or a whole one to take home. 
Did You Know? Every king cake comes with a small plastic baby to be placed inside as a reminder of its holy day roots. If you get the baby in your slice of king cake, tradition holds that you buy the next one!