Welcome to my Why I Love Houston Series, where I share my favorite Houston experiences and excursions. My goal is to make my hometown of Houston more accessible to the ever-changing mix of folks adopting our amazing city as their home base and reminding natives of the hidden gems throughout H-town. 

With the holidays fast approaching, many of us turn to online shopping for the convenience. Why not leave behind the laptop and check out these festive markets in Houston for unique presents that also provide the opportunity to meet the creative minds and makers for a soulful shopping and gift giving experience!

The Nutcracker Market (Nov. 10-13) opened on Thursday at NRG Center and the shopping frenzy continues through Sunday, November 13th. Be sure to study their handy floor map of merchants which includes many Houston-based businesses. The proceeds benefit the Houston Ballet which will be premiering a new rendition of The Nutcracker this year.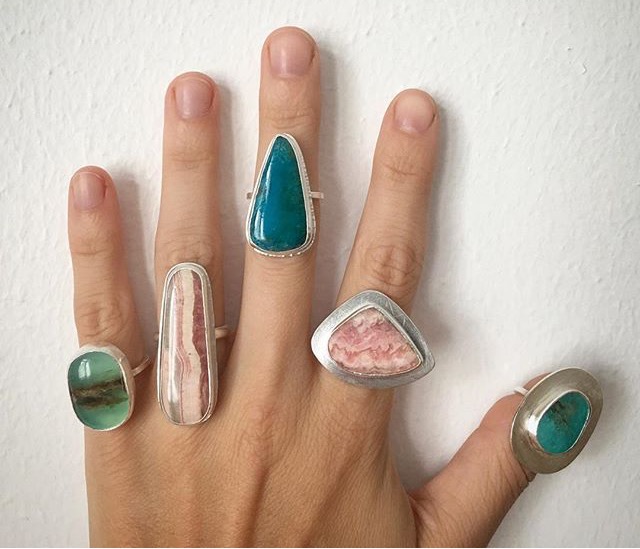 Power Stone Rings from Lee Lewis Designs


Flea Style (Nov. 19, 9 am-4 pm) Don't miss this Dallas-based traveling market when it sets up booths filled with handmade and vintage wares inside Silver Street Studios. Be sure to check out the jewelry collection from Lee Lewis Designs, handcrafted by Kaila Lewis who learned the traditional craft of filigree in Ecuador. Her one-of-a-kind designs feature brass, silver, and incredible stones. 




WHAM – Winter Holiday Arts Market (Nov. 19-20) This is the 11th annual three-day juried art sale in the Washington Avenue Arts District. Fuel up with a latte or enjoy an herbal tea at nearby Catalina Coffee before heading in Winter Street Studios to view the wares of over 90 artists. 

DesignCraft Holiday Art Market (Saturday, Dec. 3, 10 am-5 pm) The Houston chapter of the American Institute of Graphic Arts (AIGA) hosts their 7th annual market in downtown's historic Market Square Park. Food trucks will be on site along with live music to accompany your browsing. Be sure to review my recent blog post for exploring downtown before you head out.

The First Saturday Arts Market (Saturday, Dec. 3, 11 am-6 pm) Catch their last market of 2016 to score unique works of art from paintings to photography to sculpture. The location on 19th Street in the Heights provides hardcore shoppers with more opportunities to shop small and local at neighboring businesses.

Glassell Studio School Student Art Sale (Friday, Dec. 9 at noon and Saturday, Dec. 10 at 10 am) Discover up-and-coming talent and find one-of-a-kind gifts at this annual sale featuring prints, paintings, ceramics, watercolor, and jewelry. 

Happy shopping!

Kathlyn