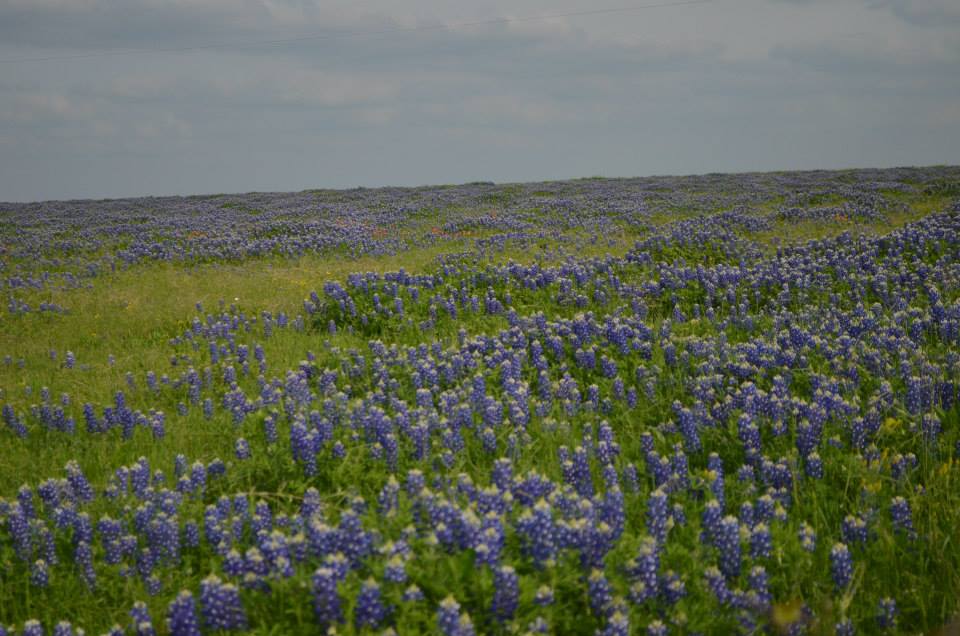 Go hunting for the perfect bluebonnet photo op during Spring Break!
Welcome to my Why I Love Houston series, where I share my favorite Houston experiences and excursions. My goal is to make my hometown of Houston more accessible to the ever-changing mix of folks adopting our amazing city as their home base and reminding natives of the hidden gems throughout H-town.
Why I love Houston…planning a Spring Break Houston Staycation!
For those of us who aren't heading out on road trips to Florida or a week on the slopes, there's plenty to do right here in Houston during Spring Break week.
Discovery Green has a full line-up of spring break fun for the whole family including the first ever outdoor roller rink in Houston! Rent skates there or bring your own and enjoy the downtown skyline view. The rink will be open from 11 am – 11 pm during March 13th-17th. In addition, Discovery Green hosts a variety of hands-activities where kids can create balloon boats, design gliders, and make a sound sandwich!
Enjoy the great outdoors inside the loop along Buffalo Bayou. The fun starts with the 45th Annual Buffalo Bayou Regatta on Saturday, March 11th. Greet the paddlers at the finish line at Sesquicentennial Park (500 block of Preston Street). Spring Break is also a great time to explore Buffalo Bayou Park by bike or paddle boat, both of which you can rent on location.
Check out the amazing arts and crafts workshops offered at the Asia Society during Spring Break. Their international roster of projects include scroll-making, origami, chalk drawings, and egg ornaments.
The Houston Livestock Show and Rodeo runs through March 26th at NRG Park so round up the family for carnival rides and fried butter and oreos! Check out my recent blog post for Rodeo tips.
Finally, it's the perfect time of year to stage family photos against the backdrop of the Texas state flower! Bluebonnets are blossoming so keep your phones charged so you can pull over when inspiration strikes. I've seen them on Memorial Drive and there's usually patches popping up along White Oak Bayou. Or you can always take a day trip to Brenham to pose in their fields of blue!
Enjoy!
Kathlyn