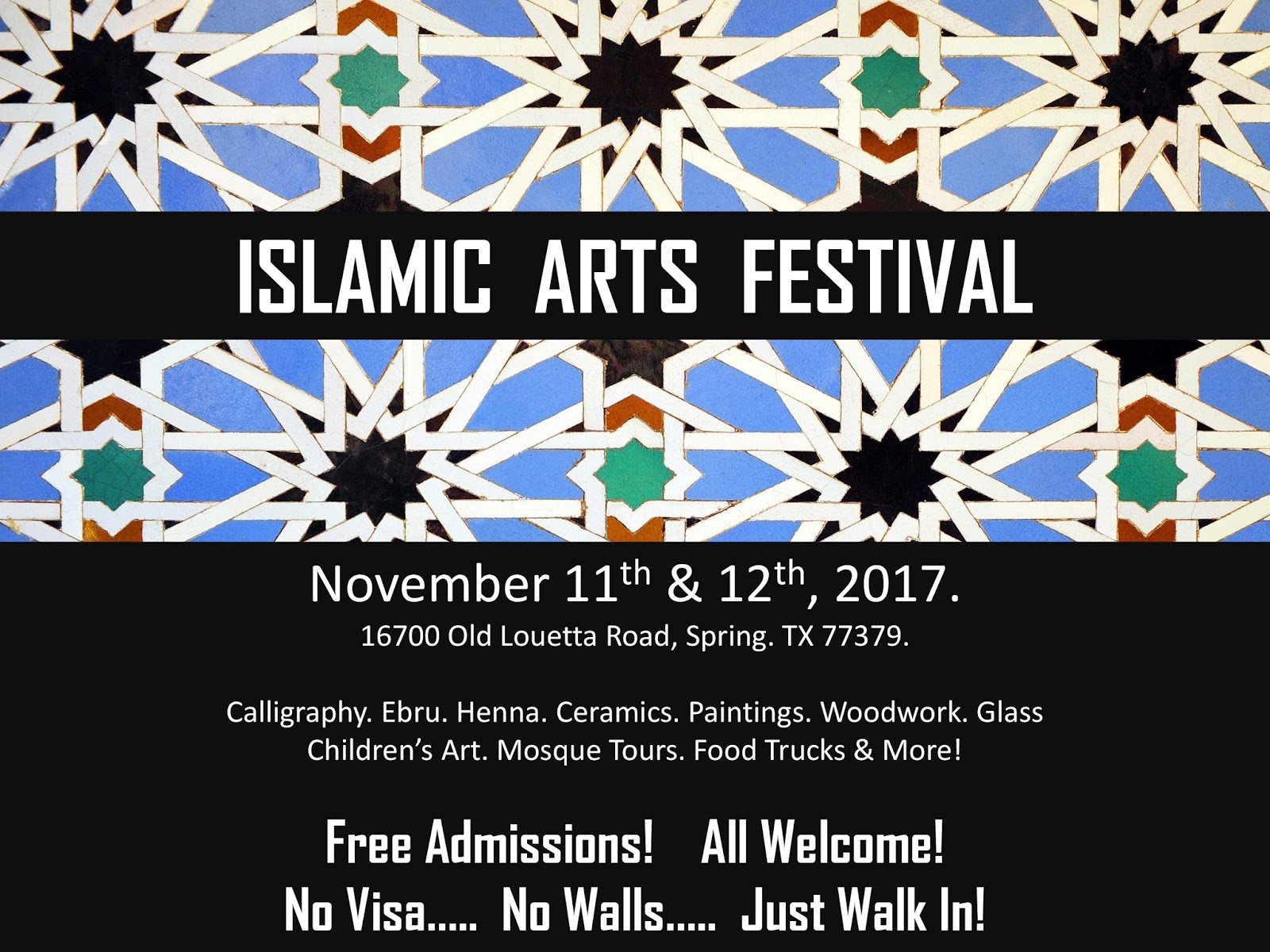 Houston is such a diverse city, representing various customs and cultures. It's this diversity that makes Houston such a unique place to live and one of the many reasons "why I love Houston."
The 4th annual Islamic Arts Festival is scheduled for November 11 & 12, 2017. Co-sponsored by The Islamic Arts Society & Rice University's Boniuk Institute for Religious Tolerance, the Islamic Arts Festival is the largest and oldest of its kind in North America. 
The festival will bring together children and adults of all faiths, religions and cultures for two days of fun, festivity and learning.
Everyone is welcome to this FREE event being held at 16700 Old Louetta Rd, Spring, TX 77379.
With over 5000 art pieces and over 50 artists, there is something for everyone to enjoy and share. More than 7000 visitors are expected to attend the festival this year.
According to the Islamic Arts Society:
An estimated 200,000 Muslims live in the Greater Houston area. The purpose of this event is to celebrate culture and promote the positive image of our community among Muslims and non-Muslims.
By promoting Islamic Arts and the Islamic Arts Festival, my aim is to promote cultural understanding and bringing the broader Houston community together.
We would love to see you all come out and support this great cause in a couple weeks!
— Kathlyn, Nick & Jean-Luc