10th Annual KBR Kids Day on Buffalo Bayou, Saturday October 15h, 11 am – 3 pm
Welcome to my Why I Love Houston Series, where I share my favorite Houston experiences and excursions. My goal is to make my hometown of Houston more accessible to the ever-changing mix of folks adopting our amazing city as their home base and reminding natives of the hidden gems throughout H-town. 

The 10th annual KBR Kids Day on the Bayou is just around the corner! On Saturday, October 15th, families will flock to The Water Works at Buffalo Bayou Park for a day filled with nature activities, pontoon boat rides, live music and food trucks. Buffalo Bayou is celebrating its 100th birthday this month and the park just keeps getting better and better with beautiful trails for biking, hiking and wildlife watching from birds to bats! 

The Kids Day performance schedule includes storybook opera, dance troupes, a Halloween costume parade and birds of prey show. Be sure to let the kids explore the nearby Barbara Fish Daniel Nature Play Area with a boulder rock scramble, climbing logs and a 33-foot slide. In addition, the downtown skyline backdrop along Sabine Street is picture perfect for family photos and Instagram pics!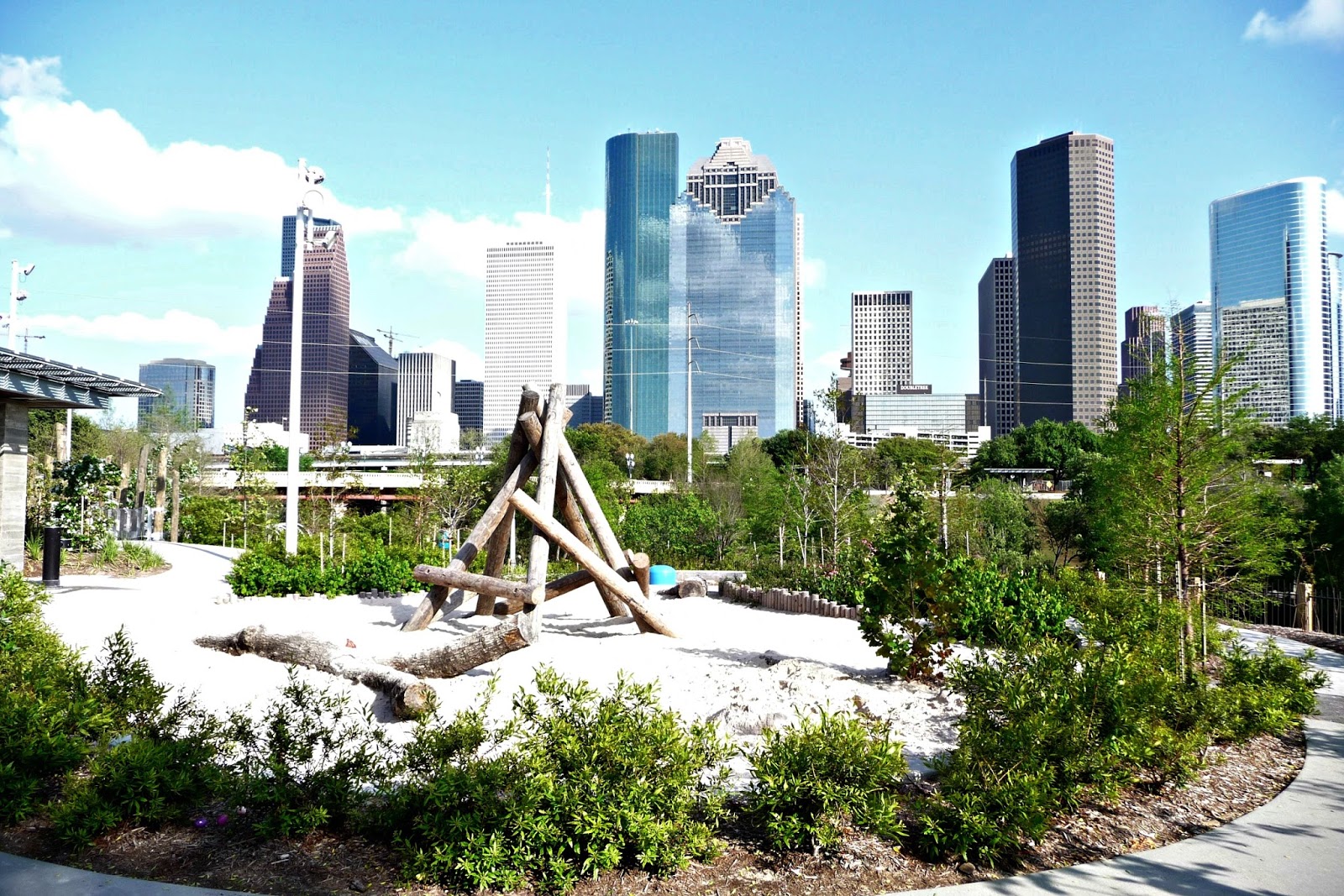 The Barbara Fish Daniel Nature Play Area in Buffalo Bayou Park
See you on the Bayou!

Kathlyn