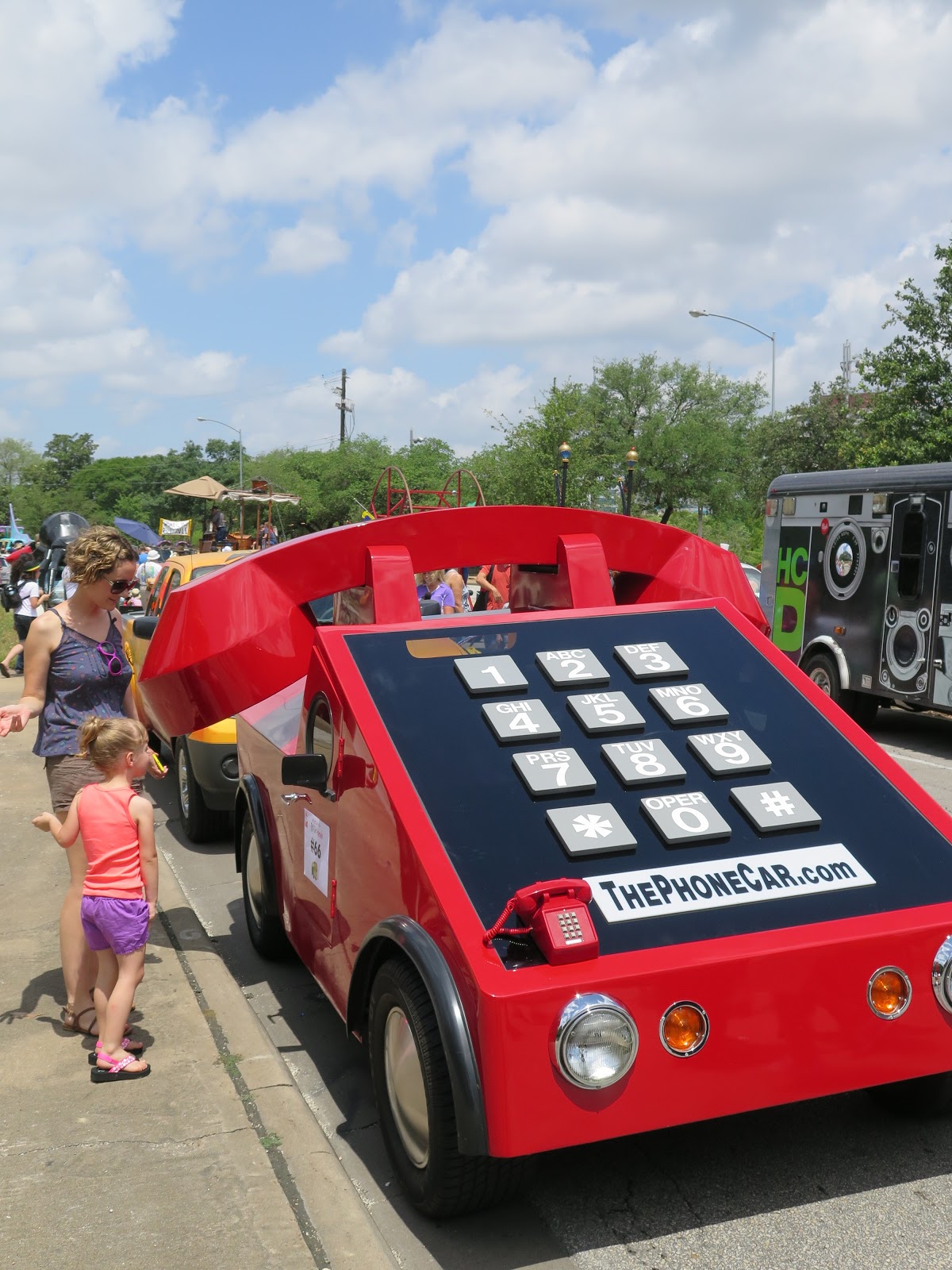 Calling all Art Car fans!
Welcome to my Why I Love Houston series, where I share my favorite Houston experiences and excursions. My goal is to make my hometown of Houston more accessible to the ever-changing mix of folks adopting our amazing city as their home base and reminding natives of the hidden gems throughout H-town! 
Mark your calendar for this year's 31st annual 
Art Car Parade
 that's scheduled to roll through
downtown Houston and Allen Parkway
on Saturday, April 14th at 2 pm. Be sure to arrive early for the Starting Line Party so you can preview the colorful caravan before the art car drivers rev up their engines. The parade lasts about two hours so be prepared by bringing collapsible chairs, a small cooler, and plenty of sunscreen! Food and drink will be available along the parade route too. Admission is free but you can go 
VIP
 (for a price!) with special seating and other swag on the grounds of Hermann Square at City Hall. For more Art Car Parade fun, attend the Sneak Peek at Discovery Green on Thursday, April 12th from 6-8 pm where you can catch a glimpse of these moving works of art in the evening. Or get tickets to the 
Art Car Ball
 held on Friday, April 13th, for an original, uniquely Houston date night where costumes are encouraged. 
Let's roll! 
Kathlyn