Mature magnolia and oak trees line the streets of Lindale Park, a small community-minded neighborhood in Houston's Near Northside, just 10 minutes north of Downtown Houston. Founded in 1937, the area's approximately 1,200 single-family homes have retained much of their original character thanks to enforced deed restrictions and an active civic association making this an attractive area for homebuyers wanting a cozy bungalow with plenty of landscaping potential.
Getting around
Conveniently located just east of Interstate 45, west of Interstate 69, and along northern 610 Loop, Lindale Park residents enjoy easy
access to the city's main arteries for quick commutes to anywhere in the Greater Houston area. Located just a few miles north of Downtown, this neighborhood also benefits from the METRORail Red
Line, which shuttles riders from the Lindale Park Station on Fulton Street to Downtown, Museum District, and Medical Center for both work and play.
Community Spirit
The neighborhood's small-town vibe is enhanced by the closeknit community who manage the Lindale Park Civic Club, which
oversees educating homeowners about deed restrictions, initiating beautification projects, and organizing social events. Volunteers gather bimonthly for Saturday clean-ups and arborloving neighbors participate in tree planting events to increase shade along the shared boulevards. The quarterly neighborhood newsletter keeps residents apprised of events like the annual 4th of July parade featuring art cars and the winners of seasonal yard décor contests. Lindale Park is a top Houston neighborhood for trick-or-treating and holiday light tours thanks to the residents' creative spirit. Civic club members can rent the organization's Clubhouse at a discounted rate for birthday parties, baby showers, and family picnics.
Parks and Rec
Besides neighborhood walks, residents can rack up steps on the one-mile hike-and-bike trail around nearby Moody Park, home to Vaquero, the 16-foot vibrant blue fiberglass Mexican cowboy riding a bucking bronco. The park also features an outdoor pool, lighted tennis courts, covered basketball court, playground, pavilion, and community center offering after-school programs and fitness classes. Nearby parks also include Irvington Park and Montie Beach Park. The M.D. Anderson Family YMCA on Cavalcade Street offers a variety of membership options to access their facilities including a pool, gymnasium, and weight room as well as a calendar of classes ranging from aquatic aerobics to Zumba.
Food and Entertainment
Lindale Park's dining scene is a mix of new casual spots alongside longtime staples. For decades Taqueria Laredo has been serving breakfast tacos on freshly made tortillas to the crowds that line out the door, while Gerardo's has been a destination for some of the best barbacoa in the city since 1977. One of the latest additions to the neighborhood is the day-to night Canary Café. Stop by in the morning for coffee and breakfast sandwiches or share a pizza during happy hour. For an evening of patio drinks and food, choose between Monkey's Tail and Trash Panda, which both offer decadent snacks and shareable plates plus inventive cocktail menus and taps pouring local brews. Live music fans will love living a few minutes away from White Oak Music Hall with concerts almost every night of the week from big name acts on the outdoor stage to up-and-coming bands playing the intimate upstairs venue.
For more information on Houston neighborhoods and home values, please contact Kathlyn at kat@whyilovehouston.com.
Or to download this page, please click here.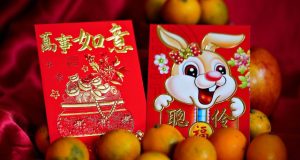 Activities
This coming Sunday, January 22nd, marks the Lunar New Year, which ushers in the Year of the Rabbit. In the Chinese zodiac, the rabbit symbolizes
Read More »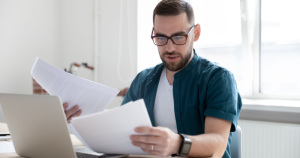 Home Buying
Getting a mortgage can be challenging when you don't have a 9-to-5 job — or at least one that offers consistent pay stubs. Don't fret,
Read More »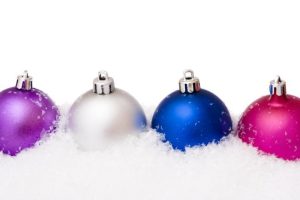 Holidays
Music is in the air with plenty of performances full of festive holiday cheer! From the Houston Symphony to the Ensemble Theatre, there's an abundance
Read More »

West University is its own city within city giving residents a small town feel in Houston. Traditional homes intermingle with modern design and pocket parks provide plenty of green space for the area. Its convenient location makes a short commute to many of Houston's major business districts Downtown, Med Center, Galleria, and Greenway Plaza – and nearby family outings include Hermann Park, the Houston Zoo, and the Museum District.
School Days
The top-rated public schools in West University are part of Houston Independent School District. Walk the grade schoolers to West University or Roberts Elementary School, both renowned for their top curriculum for budding scholars. Pershing Middle School has a Vanguard and Fine Arts Magnet School program with a focus on music. Lamar High School has International Baccalaureate World School status and ranked in the top 1% for most challenging high schools in the United States. The private Post Oak School offers elementary and middle school students a Montessori curriculum. Episcopal High School provides strong academic, arts, and athletic programs in a faith-centered setting. Modern Day Mayberry After walking the kiddos to school, take a breakfast meeting at Tiny's No. 5 and be sure to bring home a few of their famous chocolate chip cookies. Get your holiday shopping and housewares at Bering's Hardware, a Houston family owned business since 1940. Make groceries at Rice University's Farmer's Market every Tuesday from 3:30-6:30 pm. Indulge in a live music nightcap at The Big Easy Social and Pleasure Club which has a calendar full of local and touring acts from blues to zydeco.
Arts & Recreation
Nearby Rice University offers a tree-lined 2.9 mile loop for jogging and power-walking, an art gallery devoted to site-specific installations, outdoor sculptures and the James Turrell Twilight Epiphany Skyspace, featuring a magical LED light sequence at sunset. The Rice Media Center screens interesting movies and hosts film festivals throughout the year. There's even a graduate student bar, Valhalla, open to the public where you can get quality brews at a nice price – just be sure to bring cash and leave the necktie at home!
It Takes A Village
Rice Village is an open-air shopping center where you can get prescriptions filled, schedule a blow dry or haircut, shop at popular chains like Urban Outfitters and Banana Republic, as well as local gems like British Isles for the Anglophile and Chocolat du Monde for chocoholics. Furnish your new home with hand-made furniture and organic mattresses from New Living. Become a regular at the frequent book readings for adults and children at Brazos Bookstore and crime and suspense clubhouse, Murder by the Book. Discover your new house wine at the weekly wine tastings hosted at French Country Wines and Tuttilili. Dining options include Greek fare at Helen, Sweet Paris for crepes, Cuban dishes at El Meson, D'Amico's for Italian favorites, and burger and fries at Shake Shack or Austin import Hopdaddy Burger Bar. 
PARK YOURSELF
West University has seven park systems throughout the community. Look for the holiday decorations at the quaint Friends Pocket Park with its signature clock tower. When the weather warms up, Colonial Park has a pool, along with park space that can be reserved for parties, and the first of six little free libraries in the area to encourage the love of reading. There's also a West U Recreation Center with numerous fitness options and classes.
For more information on Houston neighborhoods and home values, please contact Kathlyn at kat@whyilovehouston.com.
Or to download this page, please click here.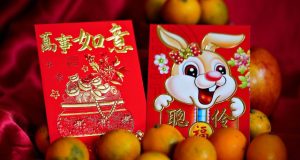 Activities
This coming Sunday, January 22nd, marks the Lunar New Year, which ushers in the Year
Read More »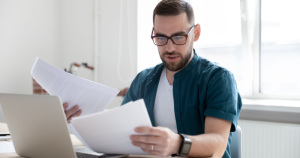 Home Buying
Getting a mortgage can be challenging when you don't have a 9-to-5 job — or
Read More »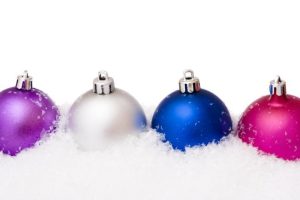 Holidays
Music is in the air with plenty of performances full of festive holiday cheer! From
Read More »